About Us – Fifty Years at Adventures In Learning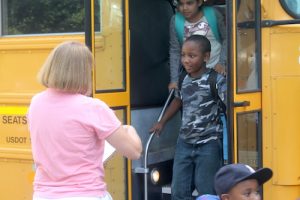 For almost 50 years, Adventures in Learning has offered children in kindergarten through sixth grade a place to come after school for guidance with homework. Today, the program offers this and much more.  Through all these years, Adventures in Learning has served hundreds of local children, making a difference in the lives of young people who would otherwise be without assistance during a critical time in their development. 
We are blessed with many volunteers who play a significant role in delivering our program. Many of them are retired teachers, graduate students, college students, high school honor students, and wonderful caring adults who offer so much to help our children. We have also been fortunate to receive funding from Chris and Traci Quackenbush's Jacob Marley Foundation, the Congregational Church of Manhasset, Manhasset Community Fund, the Plandome Woman's Club, the Josephine Foundation, Theodore J. Forstmann Charitable Trust, the Greentree Foundation and many generous individual Manhasset donors.
Adventures provides an environment that nurtures the minds, bodies, and souls of children from the formative years of early childhood through the impressionable years of pre-adolescence.   Fun, values-focused activities led by trained adult staff are offered for students in grades K – 6 each day after school.  Our activities focus on values of caring, honesty, respect and responsibility.
​Our staff and Board of Directors encourage exposure to professionals from a variety of careers.  These highly trained people come to speak to our children explaining different choices and opportunities that life can offer them.  It is the attempt of Adventures in Learning to empower each person from early childhood to maturity to achieve stability, self-sufficiency, self-esteem and hope for the future.